2011 Info
buying park ticket instructions for special rate
2010 Info and Highlights
Meet Preview of all Varsity High School races
Meet highlights including fastest times and All-Six Flags Team
course maps:
after clicking on course map, change map type from street map to hybrid map for better view, you can zoom in for closer look
Varsity/JV high School (5000m)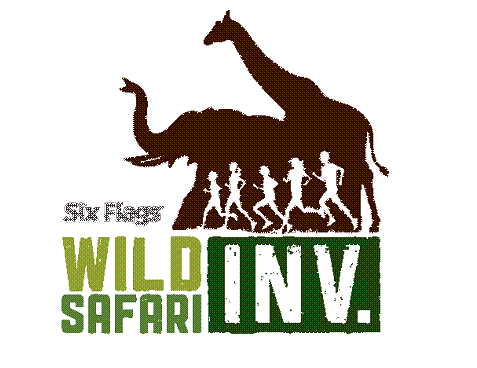 sponsored by
at Six Flags Great Adventure & Wild Safari, Jackson, NJ
the next one Saturday, September 24, 2011
Meet Highlights:
Approximately 1.2 miles of the race will take place in the Animal Safari where the athletes will run with the animals.
Save on admission! All athletes, coaches, and spectators are invited to play in the Theme Park and attend an awards ceremony for just $20 + tax per person! That's a HUGE savings off the regular admission price of $54.99 per person.
Teams will be finished competing all their races in just 2 hr 00 mins after they start their 1st race (includes boys and girls Varsity, JV and frosh races). That means more time in the park!
Attendees are invited to enjoy the Theme Park and attend the "All Six Flags Great Adventure Team" awards presentation at 3:00 pm in the Showcase Theater featuring the top 7 boys/girls and fastest boys/girls team. (Theme Park Admission ticket required to attend awards ceremony) Fastest runners, fastest ride! Award winners will then skip the line and take a ride on the Kingda Ka.
The Theme Park operating hours on September 25th, 2010 are 10:30 am - 9:00 pm.
The legendary Ian Brooks to announce the races and music to keep things fun.